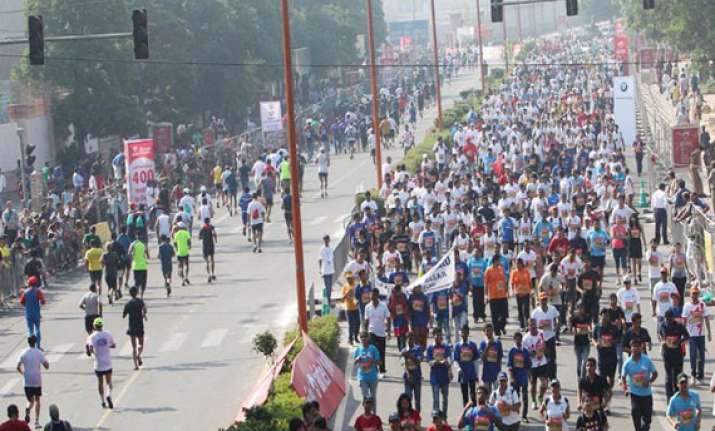 New Delhi: The ninth edition of the Airtel Delhi Half Marathon, the richest half marathon in the world, will be held here Dec 15.
The race carries a prize purse of $210,000, making it the richest half marathon in the world. It is expected to draw around 40 of the world's top 100 male and female long distance runners.
The registration for the race was declared open Thursday and Delhi Chief Minister Sheila Dikshit was the first to sign up for the event.
This year's race, which is held under the aegis of the Athletics Federation of India (AFI), will start and end at the iconic Jawaharlal Nehru Stadium, which had hosted the opening and the closing ceremony of the 2010 Commonwealth Games.
Organisers expect a participation from over 30,000 Delhites, who will be running along side some of the world's leading runners.
Besides the Half Marathon, event will also feature like the Great Delhi Run, the Senior Citizen's Run and the Wheelchair Run.
Bollywood actres
Bipasha Basu
will continue being the race's "Face of the Event".
From this year, the race will have an additional prize purse of $7,500 for new course records and the Indian course record will also carry a bonus of Rs 1.lakh each.