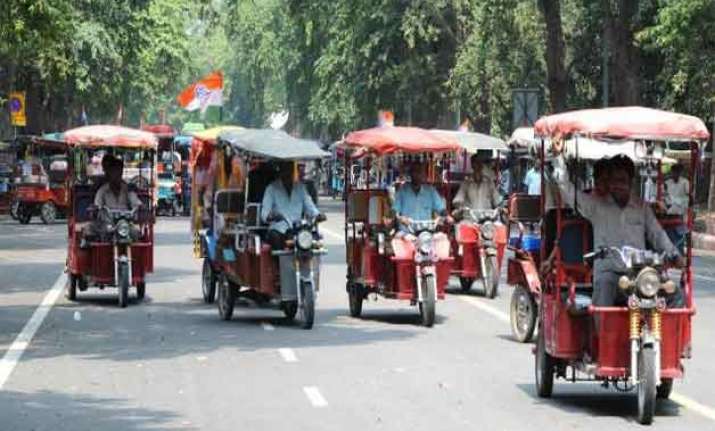 New Delhi: Delhi government issued over 15,000 learners' license to e-rickshaw drivers during a seven-day special camp.
Transport minister Gopal Rai said that a total of 19,864 applicants were registered and 15,742 learning licenses have been issued in the facilitation camps for E-rickshaws by the department.
Government today decided to continue issuing licenses and registration process in all the 13 MLO offices across the national capital.
"Transport department has successfully completed the 7- day camp for issuing learner's license and registration of E-rickshaws.
The camps begun on February 23," he said.
The minister also said that there was "enormous" response from E-rickshaws owners and drivers for getting their licenses and huge crowds were also seen at all department's regional offices.