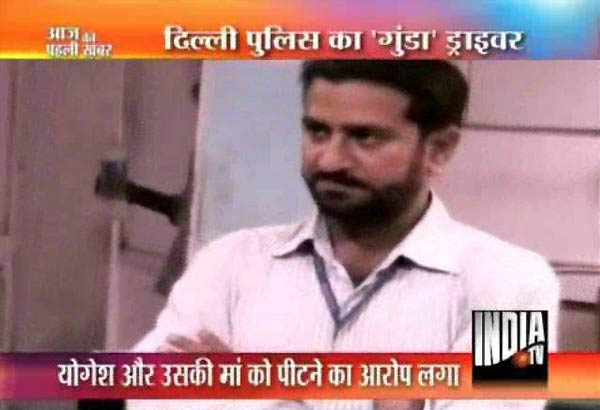 New Delhi, Jul 17 : Satnam, Delhi Police DCP's car driver allegedly tried to molest a girl and when her family opposed, he bashed her mother and brother Yogesh on Saturday evening in Vivek Vihar, the victims said.

Both mother and son were severely injured and rushed to the hospital.

Yogesh's sister was playing in the local park when Satnam came there and started molesting her. When Yogesh noticed he tried to stop Satnam, who instead started beating up Yogesh.

Residents of the colony are also afraid of Satnam. According to them they complained about him many times but being a DCP's driver no action has been taken against him yet.

When India TV reporter asked Satnam about the incident he refused to answer  questions.

After media's pressure police have taken the statement of the victims and started probe into the matter.