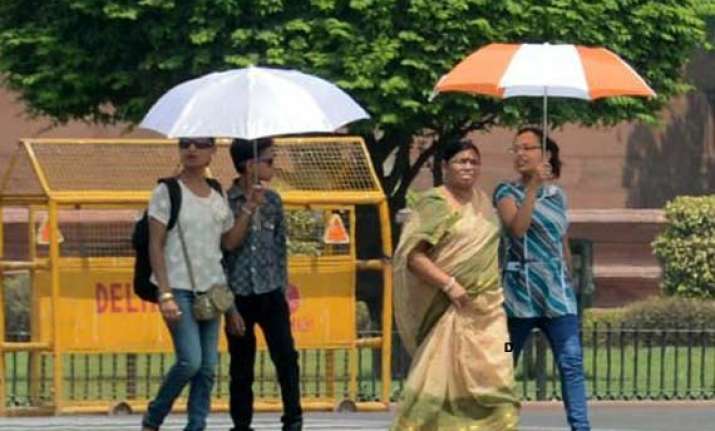 New Delhi: Delhiites continue to reel under hot and humid conditions on Saturday with rains eluding the national capital and the day temperature settling at three degrees above normal.
According to Met department, the maximum temperature at Safdarjung Observatory, considered to be the official reading of the city was 37.5 degree Celsius, three deg C above normal while at Palam it was 38 degree Celsius. Ayanagar recorded a maximum of 37.2 degree Celsius.
The minimum temperature also remained a notch higher than normal at 27.6 degree Celsius.
High humidity, which has been tormenting Delhiites of late, continued to do so as it oscillated between 51 and 81 per cent during the day.
On Friday, the day temperature was recorded at 33.9 degree Celsius while the minimum temperature was registered at 26.5 degree Celsius.
"The sky will remain generally cloudy tomorrow. Light rains or thundershowers are expected in some areas," a Met official said, adding the maximum and minimum is expected to settle at around 36 and 27 degrees, respectively.