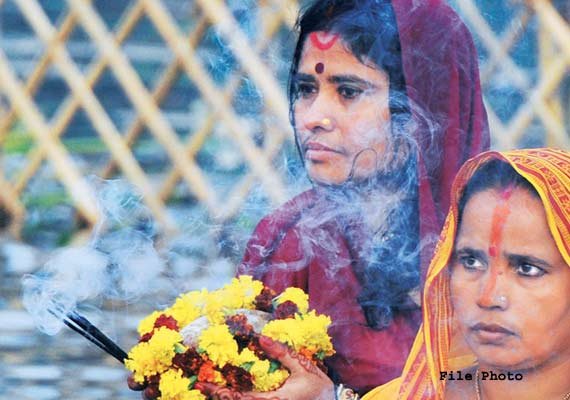 New Delhi: Delhi BJP on Sunday demanded deployment of additional police force and disaster management squads at railway stations and Chhath puja ghats to manage people's rush and prevent occurrence any accident.
This comes a day after one person was killed and another injured while trying to board a train at New Delhi station while going to Bihar for Chhath puja.
"Delhi BJP chief Satish Upadhyay who had before Diwali written to chief secretary of Delhi for deployment of Disaster Management Squads with ambulances at railway stations and Chhath ghats shall again raise the demand to ensure immediate deployment of squads, extra police force and marshals at railway stations for ensuring safety," an official statement said on Sunday.
Upadhyay would also meet Delhi chief secretary DM Sapolia in his office on Monday to ensure Delhi government departments and all three Municipal Corporations of Delhi come together to provide best facilities to Chhath vratis in Delhi at around 200 identified Chhath puja ghats, the statement added.
The Delhi BJP chief also thanked railway minister Sadanand Gowda for accepting Delhi BJP's demand for special trains on October 26, 27 and 28 for people wanting to travel from Delhi to their home towns in Eastern UP and Bihar and sanctioning 160 special trains.