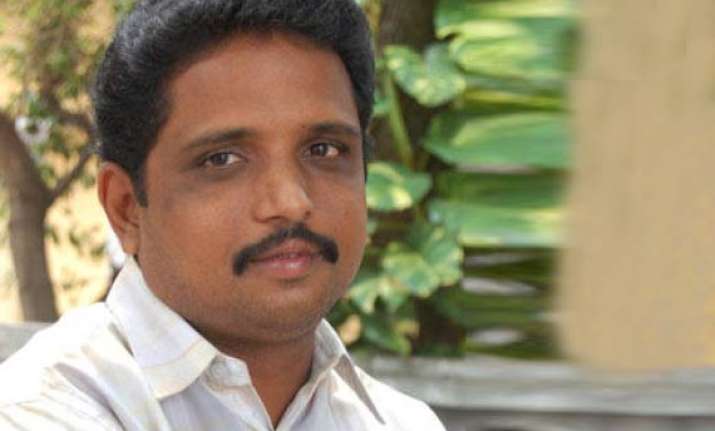 Chennai, Dec 21: Tamil writer Su. Venkatesan, who has captured the 600-year-old history of Madurai till 1920 in his debut novel 'Kaval Kottam', won the Sahitya Akademi award for the year 2011.

The novel begins with Malik Kafur's southern campaign, the subsequent take over of the city by Vijayanagar kings and finally the British.

The novel deals with the unique security system prevailed in Madurai Fort before it was demolished by the British for the purpose of expanding the city.

The British defeated the security guards and lodged them in a camp in Gudalur - Cumbum Valley after declaring them as Notified Community.

After independence, they were denotified. The novel is also known for its strong women characters.

Thirtynine-year-old Venkatesan is the general secretary of Tamil Nadu Progressive Writers and Artistes Association and he is also secretariat member of CPI(M) Madurai district committee.

'Aravan', a period Tamil film directed by Vasantha Balan is based on one of the sub-plots of this novel.

In Sahitya Akademi's history, this is the first time a writer is bestowed with the award for his debut and only novel.