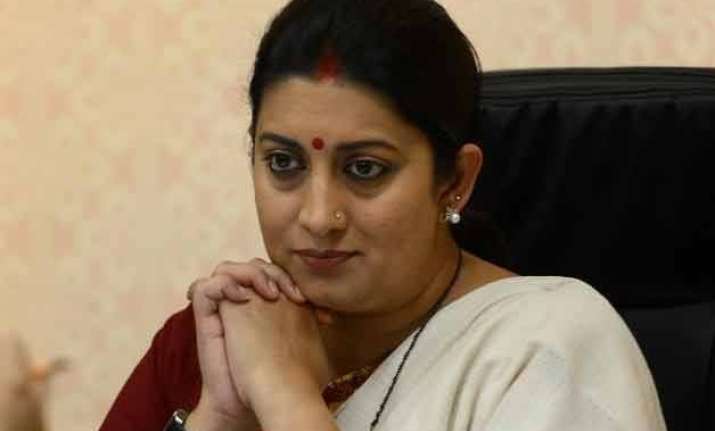 Hyderabad: In further deepening of the ongoing crisis triggered by the suicide of a Dalit scholar , Ten professors of the University of Hyderabad belonging to the Scheduled Castes and Scheduled Tribes minority  have resigned from their administrative posts.
The professors quit over alleged "misrepresentation" of facts by Union minister for human resource development Smriti Irani who has termed the protests as a "malicious attempt" to project the issue as a caste battle and to show their support for protesting students demanding justice for Dalit PhD scholar Rohith Vemula, who allegedly committed suicide after he was suspended from the university along with four other students.
"We want all students reinstated, jobs and compensation for Rohith Vemula's family and a better mechanism in the university to deal with such student issues," SC/ST Teachers and Officers Forum Convenor S Sudhakar Babu told Indian Express.
"The minister is misleading the nation. We will not work under the administration as there has been no representation from the Dalits in the executive council since the university's inception," Prakash Babu, Dean of Students Welfare and member of SC/ST Teachers and Officers Forum, told TOI.
According to a report in the Times of India, Irani said on Wednesday that at various stages -- from Proctoral Committee to Executive Council (EC) to sub-committee of EC -- senior Dalit professors of the university were involved in the decision to expel the five students.
Several effigies of the union HRD minister were also burnt on campus.
Reports also suggest that more teachers might follow suit.
Human Resource Development Minister Smriti Irani said there was a "malicious attempt to project it as a caste battle". Another central minister, Bandaru Dattatreya, insisted he did not influence the university to suspend Rohith Vemula - who killed himself - and four other students.
"There has been a malicious attempt to project the issue as a caste battle. The truth is that, it is not," Irani told the media in New Delhi, in her first reaction to the raging row.
She said the case was being "misrepresented".
"It's not a Dalit versus non-Dalit confrontation," she said, adding there had been media debates suggesting that Vemula mentioned the names of people and organisations who forced him to commit suicide.
She flashed a letter, saying it was the only document police got while investigating the case. She also read out a few lines from the letter, suggesting what was being widely projected was not the truth.
The other suspended students, who continued their protest on the campus, condemned Irani and accused her of trying to twist the facts.