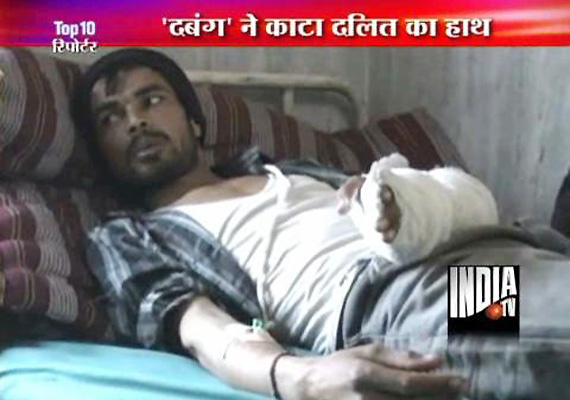 Hissar (Haryana), Feb 16: In yet another chilling episode of caste-related violence, the hand of a Dalit man was chopped off  on Wednesday after  he drank water from an earthen pot  belonging to an upper caste in the fields. 

The incident occured in  Daulatpur village of Haryana's Uklana region where Rajesh, the Dalit man, worked as a contract labourer.

On Wednesday, Rajesh was accosted by Pappu, the son of the owner  of the field  where the Dalit man had drunk water. Upon learning that Rajesh was a Dalit, Pappu assaulted him with a  sharp sickle that left his hand dismembered.

The injured man  was taken  to a private hospital where he was operated upon. 

The disjointed hand was re-joined, but doctors say the injuries sustained by Rajesh were deep and will take about three months to heal completely.