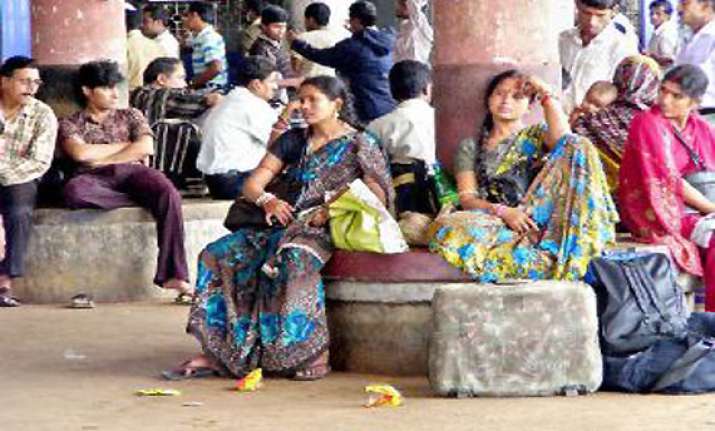 Bhubaneswar: Despite threats of severe action by the government against hoarders and profiteers in the wake of super cyclone Phailin, shopkeepers and bus owners in Bhubaneswar and Cuttack have been making a quick killing taking advantage of people's woes.
The main Bhubaneswar bus stand at  Barmunda  on Saturday looked deserted with long-distance buses parked idle, as bus services have been summarily terminated in view of Cyclone Phailin.
Passengers who had bought advance bus tickets, found their tickets cancelled. Commuters who were in a hurry were asked by unscrupulous bus owners to shell out one and half time and twice the original fare.
"The bus owners are demanding Rs 150 for a Rs 50 bus ticket. They have suddenly raised bus fares", said a passenger .
At the main vegetable market, the state government arranged a truckload of potatoes for 165 dealers with instructions that 2-3 kg of potatoes per head be sold at Rs 15 a kg.
The dealers quickly took their quotas of 2-5 quintals potatoes, but most of the vegetable retailers have shut shop, with prices of vegetables skyrocketing.