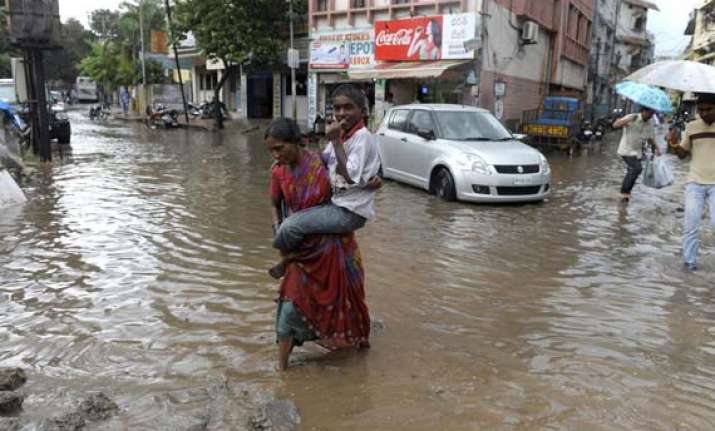 Hyderabad: The South Central Railway (SCR) has activated emergency control rooms at its headquarters here and in Vijayawada, besides patrolling of railway tracks, among other measures, to deal with the situation arising out of the cyclonic storm 'Phailin'.
The emergency cells are being manned 24X7 by senior officials from various departments to closely monitor the situation and immediately initiate necessary action, SCR said in a release here yesterday.
Special patrolling of railway tracks is being undertaken on Vijayawada division, especially covering the entire section between Vijayawada and Duvvada near Visakhapatnam, it said.
Special engineering trains carrying material including boulders, quarry dust have been kept ready at four locations at Vijayawada, Bitragunta, Rajahmundry and Vatlur under the Vijayawada division for relief operation in case of need.
Supervisors have been deputed to travel in locomotives of the trains running on Vijayawada-Visakhapatnam section to keep a watch alongside the railway tracks, particularly with regard to water level among others, the release said.
Helpline numbers have been activated at 19 railway stations covering Vijayawada, Guntur and Secunderabad Divisions to ensure flow of information to passengers on train services, the release added.
Several trains have been diverted on the SCR in view of the cyclone.