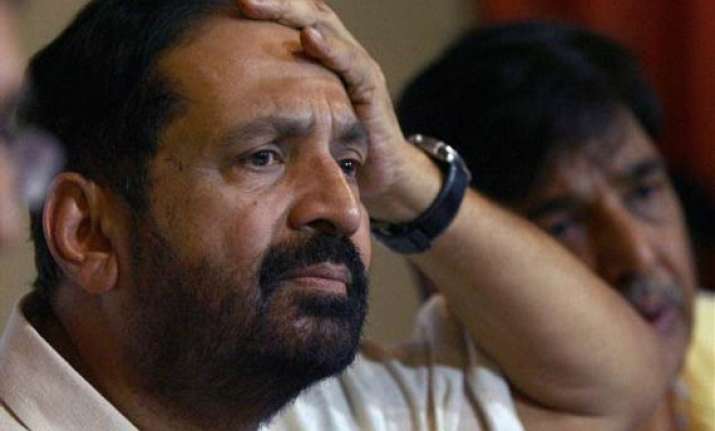 New Delhi: Five years after charges of alleged financial irregularities had hit the CommonWealth Games in Delhi, Enforcement Directorate (ED) today slapped charges of Rs 4.64 crore forex violations in the Queen's Baton Relay (QBR) event against former CWG organizing committee chief Suresh Kalmadi and six others.
The agency issued show cause notices under the Foreign Exchange Management Act (FEMA) to Kalmadi, the then Chairman of the CWG Organising Committee(OC), the then Secretary General Lalit Bhanot, the then Treasurer A K Matoo, Director General V K Verma, Joint DG M Jeychandran, Deputy DG Sanjay Mahindroo and the officials of the OC.
They have been given 30 days' time to reply to ED's notice after which adjudication proceedings under FEMA would begin.
The case pertains to the 2009 event of QBR that was held in London, in the presence of former President Pratibha Patil, in the run-up to the October 2010 CWG Games in Delhi.
ED has filed FEMA contravention charges on primarily three counts—illegal dealing of foreign exchange, illegal acquisition of forex in violation of RBI norms and false declarations filed by all the accused during the documentation of the financial transactions pertaining to this event.
The ED probe in the last five years stated that GBP 1,60,425.47 (about Rs 1.2 crore) was "illegally paid to AM Car and Van Hire Ltd, UK, showing hire of services which was not in accordance with RBI permission, besides being highly inflated in nature."
ED has said in its notice that all the accused, including Kalmadi, were signatories to all these decisions and hence they stand charged. The agency let off CWG Joint DG T S Darbari in the case as no evidence was found against him as "no approvals" were sought from him by the OC before taking decisions related to the QBR.