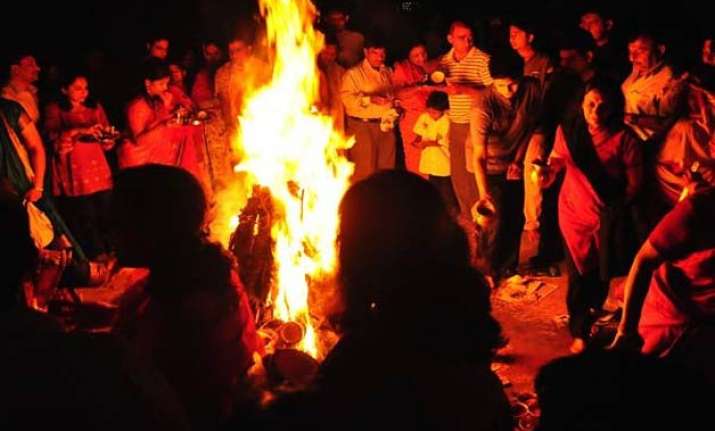 New Delhi: Every year thousand of trees are cut down for the purpose of making pyres which are later burnt in the name of Holika Dahan'', a festival symbolizing burning of evil. keeping this in mind, the forest department has decided to be strict this time around.  
While commenting on this issue Deputy conservator of Forest, Northern Zone  Dr R Gopinath has said that it is illegal to burn or cut green  trees. He further said that the concerned authority in this regard may initiate action against the person if it finds someone guilty of cutting down the trees.
Meanwhile, Member Secretary of Delhi Pollution Control Committee (CPCC) Kulanand Joshi said their body has started a campaign asking people to celebrate holi with natural colours but no campaign has been started to make people aware of the ill effects of burning trees. He further added that no study has yet been conducted to observe, how severely this ritual affects our environment.
Director of a Non-Governmental  Organisation (NGO)  Centre for Science and Environment Anumita Roy Chaudhuary has said the air quality in the capital  is not hygienic and people while celebrating any festival must keep this in mind that burning things of any kind leads to the degradation of the quality of air in the capital.