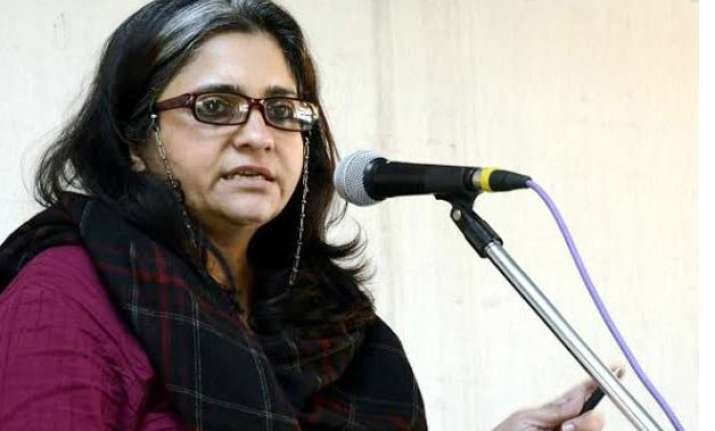 Ahmedabad:  The city sessions court here has rejected social activist Teesta Setalvad's application for extension of time to re-deposit her passport with the court.
Additional sessions judge Rohen K Chudawala rejected Setalvad's plea on Monday, observing that she must cooperate with the probe and ordered her to return the passport by today.
Setalvad, who has been relentlessly supporting the cause of 2002 post-Godhra riots victims, is facing a criminal case for uploading an "objectionable" image depicting Hindu deities on the Twitter. While granting her anticipatory bail in the case, the court had asked her to deposit the passport.
Sometime ago, she collected the passport back as she wanted to travel and later applied that she be allowed to keep it until August 15.
Her lawyer S M Vora argued that she had received an invitation to travel to Brazil for a conference at the end of July and the process of law will not be abused if the permission to travel was granted.
But public prosecutor Sudhir Brahmbhatt opposed the plea, alleging that Setalvad hadn't cooperated with the probe.
The court said that "no further extension can be given... as that would certainly create a bad precedent."
In August 2014, an FIR was filed against Setalvad in Ghatlodia police station here by a Vishwa Hindu Parishad activist for uploading "objectionable" pictures of Hindu deities on Twitter.
Setalvad had tweeted a photo-shopped picture of ISIS terrorists with the slain American journalist James Foley against the backdrop of a religious image. She later removed it.
She is facing charges under IPC sections 153(a) (promoting enmity between religious groups) and 205(a) (outraging religious feelings) and under IT Act.