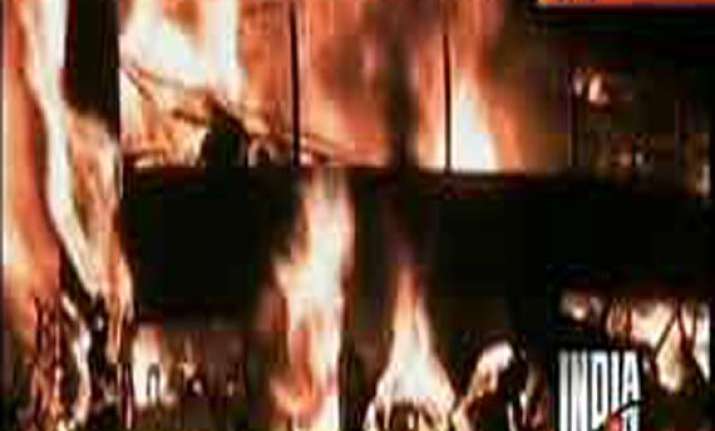 Rajahmundry(AP): A couple from East Godavari district including their three-year-old girl were burnt alive in the bus accident in Mahabubnagar district of Andhra Pradesh which claimed 45 lives and injured seven others.
Naga Venkata Rajesh (35) from Ramachandrapuram in East Godavari district, who worked for Tata Consultancy Services (TCS) in Bangalore, with his wife Ramya (26) and their three-year-old daughter Ruthima had boarded the ill-fated bus yesterday night from Bangalore to Hyderabad, his parents said.    
Rajesh who hails from Ramachandrapuram, had been staying in Bangalore for the past three years, with his wife and daughter.               
"We received a call from Rajesh informing us that they were on their way to Hyderabad to attend their uncle's daughter's marriage. After an hour, we received information of the bus fire accident in Mahabubnagar district," his parents said.