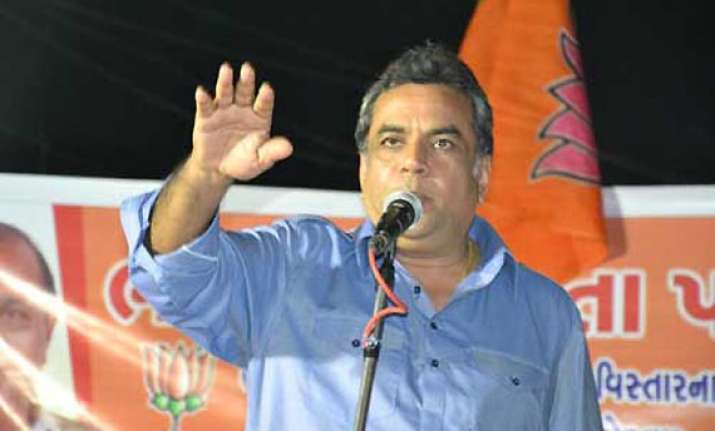 Ahmedabd: Gujarat Congress on Friday filed a complaint with Election Commission against noted actor and BJP candidate for Ahmedabad-East, Paresh Rawal, for using "abusive and unconstitutional language" against the party.
In their complaint, Congress claimed that Rawal used abusive language during his campaign on March 25.
"Rawal tried to divide the people of Gujarat through his speech. As an evidence, we have acquired a video clip of that speech, in which, Rawal can be seen addressing a crowd and using such language, which is prohibited under the Model Code of Conduct," Balar, who has lodged the complaint with the commission, said.