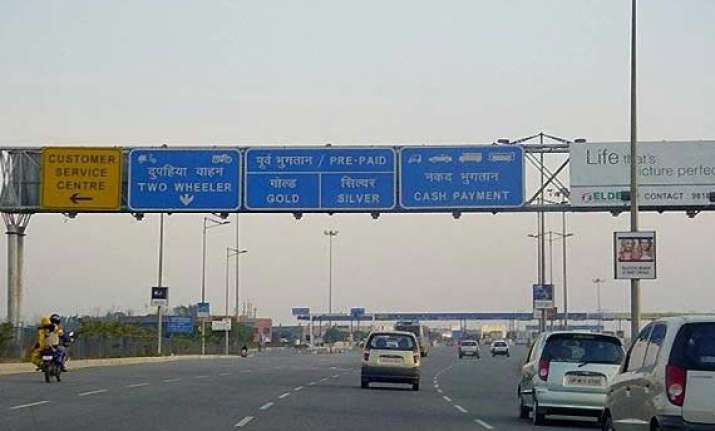 Greater Noida: Congress workers yesterday held a hour-long demonstration on the DND Flyway where they allowed traffic to pass the toll booth without paying the fee.
Led by Uttar Pradesh Congress committee spokesperson Dhirendra Singh, Congress workers reached DND Flyway and shouted pro-farmer slogans.
They then pulled off the barriers and allowed traffic to pass without paying the toll.  
"Our demands are that the land acquisition Bill be approved by Parliament in its current session.
"We also want that no toll be collected on the DND Flyway," Singh said.
With the protest lasting almost an hour, traffic police diverted vehicles headed for the Flyway along other routes.  
It was only after senior police officers intervened that the protesters agreed to proceed to Delhi.
Meanwhile, DND spokesperson Anwar Abbasi said that over 10,000 vehicles passed through the toll plaza today without paying the fee during the one-hour protest.