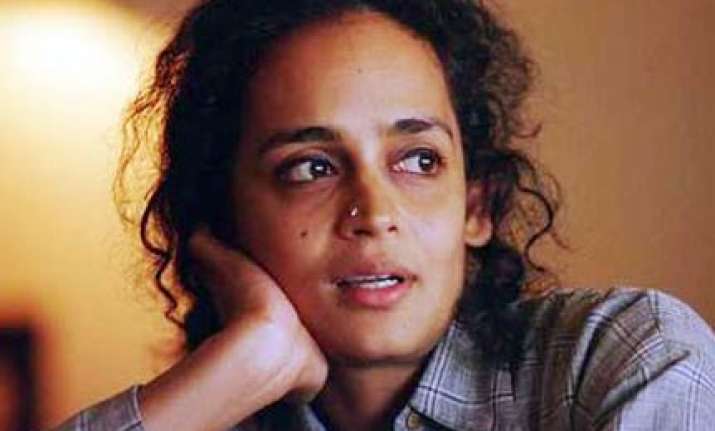 Allahabad : A senior Congress leader on Monday asked noted writer and activist Arundhati Roy to withdraw her statement on Kashmir , saying it was "contrary to historical facts" and could mislead the nation and the international community.
Reacting to the comment made by the writer at a seminar in Kashmir yesterday, AICC member Satya Prakash Malaviya said, "It was really surprising to see such an irresponsible statement from someone who is one of the country's best-known writers.
"She must withdraw her statement which is contrary to historical facts and could mislead the nation as well as the international community," he said.
The Booker Prize winning author had said "Kashmir has never been an integral part of India . It is a historical fact. Even the Indian government has accepted this."
The former Union Minister said that Roy "would do better to brush up her knowledge of history and know that the princely state of Jammu and Kashmir had acceded to the Union of India after its erstwhile ruler Maharaja Hari Singh duly signed the Instrument of Accession on October 26, 1947.
"And the state, consequently, has become as much an integral part of India as all the other erstwhile princely states have," he said. PTI