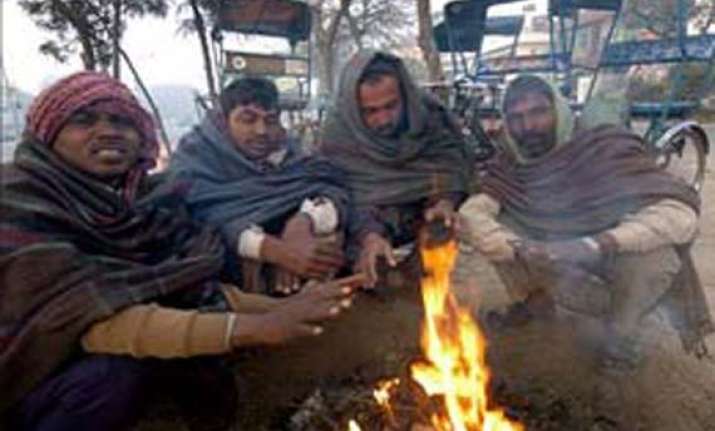 New Delhi, Dec 23: Cold wave swept vast swathes of North India with five persons succumbing to the chill in Uttar Pradesh and thick early morning fog affecting road, rail and air traffic at various places.
Three persons, including a woman, were killed in Ballia district, while one each died in Maharajganj and Barabanki districts since last evening, officials said.
In Delhi, residents woke up to a foggy morning and the minimum temperature settled two notches below normal at 5.9 degrees, Met officials said, forecasting a foggy morning for tomorrow.
Poor visibility due to dense fog affected air traffic at the IGI airport, with schedule of nearly 100 flights getting affected due to bad weather.