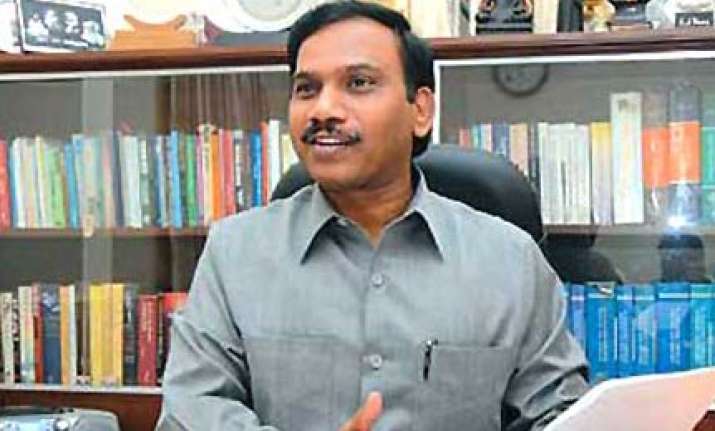 New Delhi, Feb 2: Following is the chronology of some developments related to the 2G spectrum case:
May 16, 2007: A Raja appointed as Minister for Telecommunications for a second term.
October 25, 2007: The Centre rules out the possibility of auctioning 2G (second generation) spectrum for mobile services.
September-October 2008: 2G spectrum licences given to telecom firms.
November 15, 2008: The Central Vigilance Commission in its initial investigation report finds lapses and recommends action against certain Telecom Ministry officials.
October 21, 2009: CBI registers a case to probe 2G Spectrum case.
October 22, 2009: The CBI searches offices of the Department of Telecom in connection with the case.
October 17, 2010: Comptroller and Auditor General of India (CAG) indicts the DoT for multiple violations of policy in handing out second generation mobile phone licences.
November, 2010: Opposition rocks Parliament demanding ouster of Telecom Minister A Raja.
November 14, 2010: Raja resigns.
November 15, 2010: HRD Minister Kapil Sibal gets additional charge of the Telecom Ministry.
November 2010: Parliament stalemate over the Opposition demand for a JPC probe into 2G spectrum allocation.
December 13, 2010: DoT notifies the terms of reference of retired Supreme Court Justice Shivraj V Patil committee to look into the spectrum allocation procedures and policies. It is asked to submit its report to the Telecom Minister.
December 24 and 25, 2010: Raja questioned by CBI
January 31, 2011: Raja interrogated by CBI for third time.
January 31, 2011: The one-man Patil Committee submits its report
February 2, 2011:  Raja, former Telecom Secretary Siddartha Behura and Raja's former personal secretary R K Chandolia arrested by the CBI in connection with 2G spectrum case. PTI