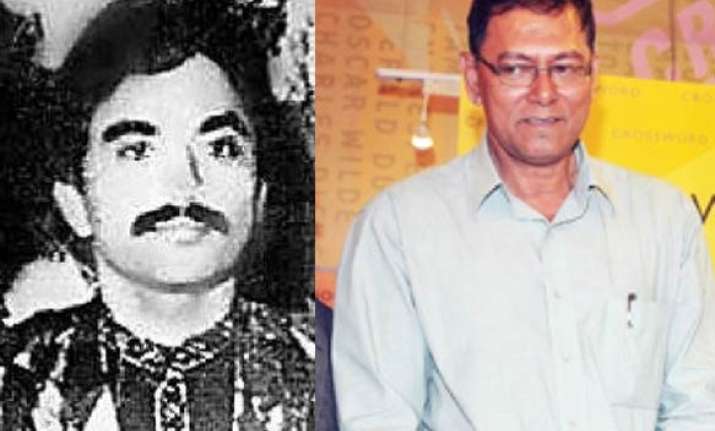 Mumbai, Jun 16: Chhota Shakeel, the dreaded associate of fugitive don Dawood Ibrahim, has denied his involvement in the killing of senior Mumbai journalist Jyotirmoy Dey.

"I have nothing against Dey. I was never affected by Dey's writings. Why should I kill an innocent person?", asked Chhota Shakeel on phone from an undisclosed location to Times of India.

Chhota Shakeel however revealed that a senior Mumbai police officer has sought his help to detect the case. "Now I am surprised that my name is linked to the killing. I do not know Shaikh or Hatela," he said.

The Mumbai police on Wednesday detained three suspects. Two of them, Mateen Shaikh (25) and Anwar Hatela (35), suspected members of the Chhota Shakeel gang, were picked up by the police from Mumbra in Thane district. The third, Sayyed Nadeem (34) alias Bobby, is a police informer.

A Maruti Zen belonging to Anwar has also been traced. Police sources said the supari (contract) was worth around Rs 70,000.

The Times report said, police suspect that he was shot dead at the instance of a south Mumbai businessman who is into smuggling of red sandalwood.

"Dey was working on a story that could have exposed him. The businessman, through his underworld contacts, executed the murder. This is one of the key motives that has emerged from our interrogation," a police officer said.

The businessman offered Rs 10 lakh to get the story suppressed through Bobby, but Dey refused to accept it, the officer said.

Police said they suspect Bobby acted as a middleman between Dey and the businessman. "Bobby provided information on the businessman to Dey. He then approached the businessman and tipped him off about Dey's plans to write a story on him. The businessman told Bobby that he was willing to pay Rs 10 lakh to Dey if he dropped the story," said police sources.

Police said they are gathering details of Mateen and Anwar. Anwar's brother, Arif Kalia, a key member of the Chhota Shakeel gang, was shot dead in 1998 in a police encounter, sources said.

The police are also trying to trace Gujarat-born suspect Haji, involved in at least three murder and attempt to murder cases.

"He was seen in Mumbai a day before Dey's killling. After Dey was shot dead, Haji is learnt to have headed towards Pune. There is no information about his whereabouts," said a source.

Haji, said sources, met the businessman last week. It is not clear whether Haji organized the shooters.

"The businessman came from Dubai to Mumbai two weeks ago and a day before Dey's killing, he left India for Dubai again," said a source.

The businessman's uncle and a south Mumbai politician are business partners. Bobby, who dropped out after VIIth standard at Habib High School in Dongri, had reportedly been working for the Chhota Rajan gang in late '90s when he narrowly escaped an attempt on his life. "The shooters by mistake killed one of Bobby's friends then," said a source."Bobby had informed Dey that a consignment would be sent abroad as fruits from Nhava Sheva port. But it contained red sandalwood." It is also alleged that Bobby met Dey on June 10, a day before he was shot, to identify their target.

"There was some conversation between the shooters and Dey before they opened fire on June 11. However, they were most probably just threatening him," said the source.