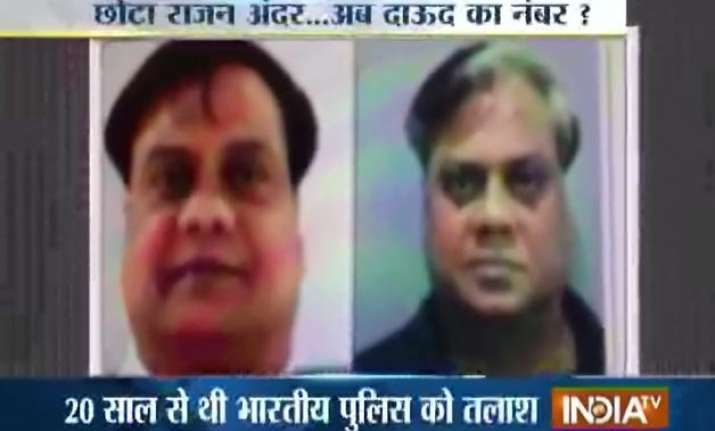 New Delhi: Indonesia Police has made it clear that gangster Chhota Rajan, who was arrested yesterday, will be extradited to India this week.
Anil Wadhwa, MEA Secretary (East), informed that there is no need to have a formal extradition treaty to send a person to another country.
"We have to exchange the letters of treaty. In fact, the letters were exchanged earlier but we do not need to have formal extradition treaty as you know if somebody is to be sent to another country. There are various other means, arrangements in today's days through which people are sent to other country and it had happened before," he said.
Report also say that a recently-signed pact between India and Indonesia may come in handy for India to bring back Rajan as the agreement allows deportation of criminals on either side based on a court warrant.
According to Ministry of Home Affairs, arrangements have been made by the India with the Government of the Republic of Indonesia for service or execution of summons or warrant in relation to criminal matters on any person in the Republic of Indonesia.
The pact was signed and notified by India and Indonesia in August this year for deportation of each other's wanted persons and cooperate in all criminal matters, including gathering evidence.
Under the agreement, India will execute summons to an accused person or to any person requiring to attend and produce documents or a search-warrant issued by an Indonesian court. Indonesia will reciprocate with similar action if there is any request from any Indian court
Meanwhile, speaking to India TV, CBI Director, Anil Sinha, said that the process has begun to extradite Rajan and soon all the legal formalities will be completed in this regard.
"I can't tell you the exact time but very soon. We have already started all legal works needed for the purpose," he said.
When he was asked about Dawood Ibrahim, he said, "I am hopeful that we will get success in arresting Dawood. We look forward that others will also cooperate us in arresting him -- the way our Australian and Indonesia counterparts helped is in arresting Rajan."
Rajan, wanted in criminal cases which include extortion, smuggling, murder, drug trafficking and also film finance, was on the run for more than almost two decades.