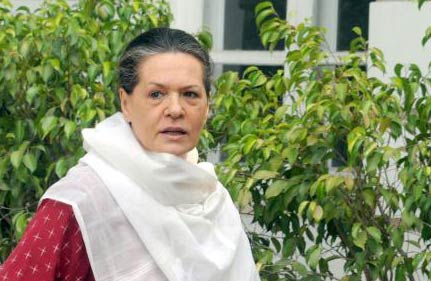 Allahabad, Nov 25: With the Manmohan Singh government facing opposition attack on the issue of corruption, Congress President Sonia Gandhi today hit back asking it to take stern measures like the UPA has done to tackle the problem.
"The UPA government has taken enough measures to ensure corruption-free system and initiated strict action whenever needed. The opposition should also initiate such measures," she said.
Gandhi was addressing a rally here at the end of the first phase of Congress Jansandesh Yatra.
"Prime Minister Manmohan is serious on issue of corruption and personally striving to make the system corruption-free. Stern action has been taken on complaints of corruption whenever needed," she said.
Her remarks came against the backdrop of an unrelenting opposition stalling Parliament for the past two weeks demanding a JPC probe into 2G spectrum allocation and reports of corruption in Adarsh housing society and Commonwealth Games projects.
Claiming that Uttar Pradesh was suffering from basic problems in sectors like power, water, roads, employment and law and order, Gandhi said despite unbiased attitude of Centre towards all the states, people of UP were facing such problems.
"The Centre understands its responsibilities and is always there for common man. UP has been sanctioned Rs 12,000 crores under central schemes for the welfare of people in an unbiased manner," she said, rubbishing Chief Minister Mayawati's allegation that the Centre was biased towards non-Congress states.
She pointed out that the UPA has launched schemes and enacted laws for development and welfare of common man, and said these steps would bear fruit only if they were implemented in the right earnest.
"The Centre has enacted a number of laws and started many welfare schemes. But mere doing this will not suffice...Their implementation should be ensured...," she said, asking youths in the party to propagate central schemes among common man.
Gandhi said it was the duty of all partymen to ensure that Acts and schemes for strengthening basic infrastructure like education, housing and employment reach real beneficiaries.  PTI