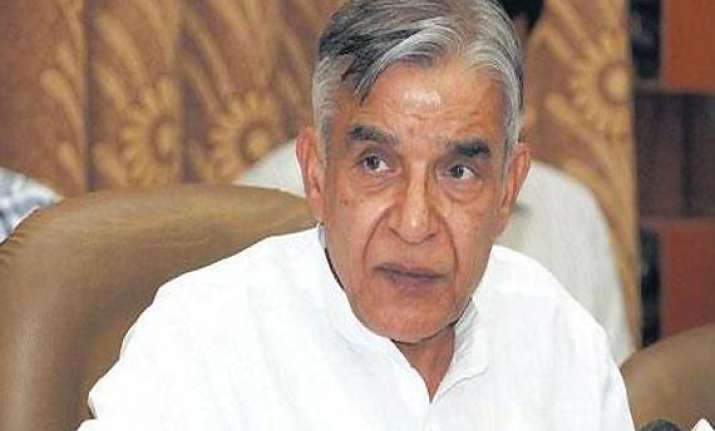 Chandigarh, May 20: BJP workers led by former MP Harmohan Dhawan today staged a protest outside the CBI office here, demanding removal of CBI DIG  Mahesh Aggarwal from Rail Board bribery probe.
The workers alleged that it was DIG Aggarwal who had tipped off former Railway Minister Pawan Kumar Bansal's relatives and aides about the impending raids.
An affidavit by inspector Balbir Singh on May 15 against the Chandigarh CBI DIG said, the DIG leaked crucial info about a Delhi CBI team's impending road on P K Bansal's nephew Vijay Singla's house on May 3 in connection with the Rs 10 crore job-for-cash scam.
The affidavit was filed before the Central Administrative Tribunal, in which Balbir Singh also alleged that Aggarwal had tried to manipulate junior officials to favour Chandigarh Municipal Corporation's joint commissioner Rajiv Gupta in a corruption case.
Rajiv Gupta is the brother of Bansal's financial auditor and close aide Sunil Gupta, who is also a shareholder director in Canara Bank, which provided loands to Theon Pharmaceuticals, a farm owned by P K Bansal's wife and sons.
Mahesh Aggarwal is a 1994-batch Tamil Nadu cadre IPS officer and is a relative of Bansal. He came to Chandigarh as an SP in 2006 and was later promoted to DIG rank.