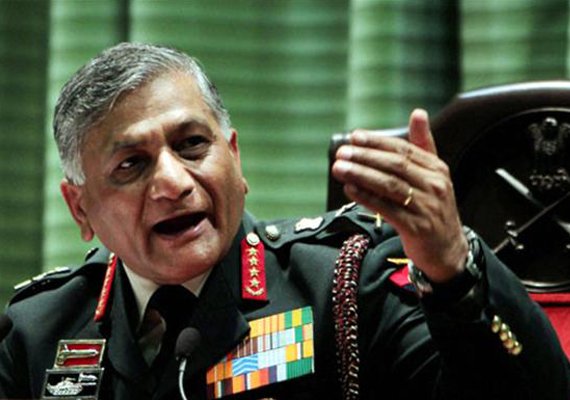 New Delhi, Mar 28: CBI officials met Army Chief V K Singh to collect information on the bribery offer charge made by him soon after the Defence Ministry asked the agency to probe the matter.
Official sources said CBI officials met Gen Singh on Monday at his Rajaji Marg residence to get details about his claim in a media interview that an equipment lobbyist offered him a bribe of Rs 14 crore.
The Army Chief is understood to have told them that he was going out of Delhi for a couple of days and would give a detail statement on March 30 after his return.  
He visited his native village Bapora in Haryana's Bhiwani district today and later headed for Srinagar.  
The CBI is expected to register a case soon to probe allegations of the Army Chief.
Agency sources said they have received a "reference" from the Defence Ministry to probe the matter and it has been processed as per the laid down procedure.