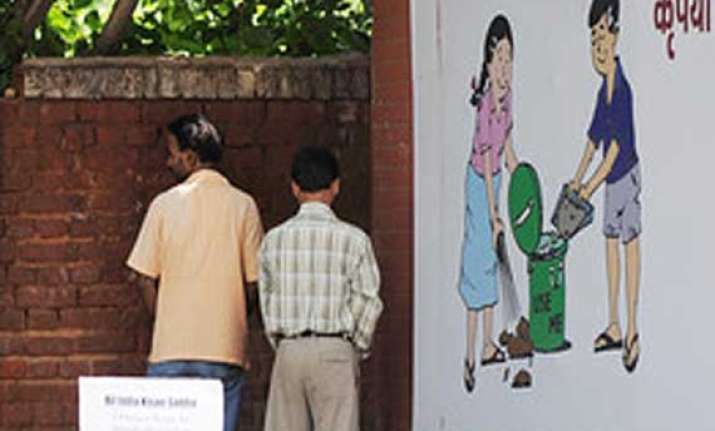 New Delhi: The Delhi high court has refused to intervene on a petition seeking direction to authorities to ensure walls are not defaced by people urinating in public, HC pointed out that it can't issue such directions.
The bench of Justice Pradeep Nandrajog and Justice Deepa Sharma made this observation and said, on a lighter note, that short of ordering that every man's zipper be locked and the keys left at home, there is little it can do to check the menace.
The petition was filed by Manoj Sharma.
In his petition, Sharma had told the court that the other residents of his society had grown so tired of their boundary walls being treated like public urinals that they had tried several self innovative checks before they knocked at the court's door.
To begin with, they posted pictures of gods and goddesses on the walls, hoping men would not "dare to bare their privates in front of the Lord".
HC lamented that even pasting portraits of deities on walls does not stop men from relieving themselves in public.