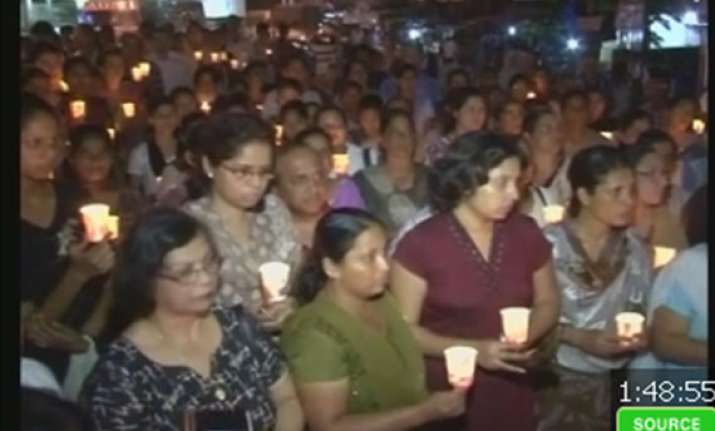 Mangalore, Dec 13 : A candlelight vigil was organised on Wednesday evening in memory of the Indian origin nurse Jacintha Saldanha, who worked in King Edward Hospital and later committed suicide after a prank by DJs of Australian radio station.
One of her old friends Victoria said she couldn't still believe Jacintha has committed suicide. "99 per cent I can say she did not commit suicide. She was a good lady. I don't believe this."
A local resident Hariharan said: "It's very shocking hat a valuable life was lost because of a mindless exercise Man can't create life, they can only destroy life. "
Kripa Alva alleged that the UK government was not cooperating in this matter.
People took out a march carrying candles with a banner proclaiming their affection for Jacintha Saldanha.