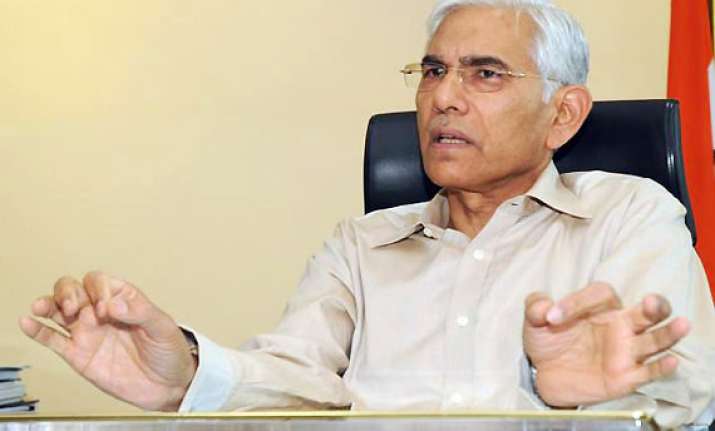 Gurgaon, Nov 7: The government needs to accord constitutional status to agencies like Central Bureau of Investigation (CBI) and Central Vigilance Commission (CVC) to make them effective instruments for fighting corruption, said CAG Vinod Rai here today.
"... if you really want some of these institutions (like CBI and CVC) to deliver, you must take a risk and ... take courage to make them constitutional," he said, while speaking at a session at the World Economic Forum (WEF).
CBI and CVC are not independent authorities and that was why people write about them as "handmade of government", he said, adding "if Lokpal is expected to function with autonomy and total independence you will have to guarantee a constitutional mandate".
Rai further said that as far as CBI is concerned, "(it) is not independent of executive (and) that's why very often everybody writes ... that CBI has become handmade of government in power.
"Look at CVC...(it) is an another body much feared, much maligned... but still a statutory body. It is not a constitutional body," he added.
The Comptroller and Auditor General (CAG), which is a constitutional body, has brought to light various corruption-related issues with regard to allocation of 2G spectrum, coal blocks, conduct of Commonwealth Games etc.
These reports, however, had evoked sharp reaction from the government.
Referring to corruption, Rai said that it can't be eliminated by enacting Lokpal law. However, he added, "...if we can conscious of that, we can reduce the cronyism or nepotism and to that extent that we can tackle this hydra monster called corruption."