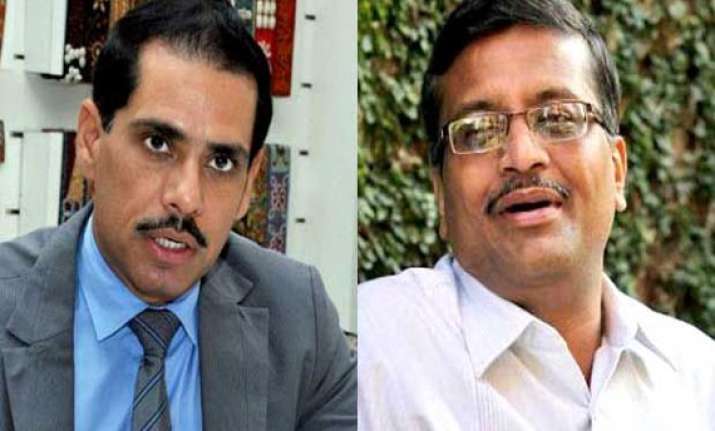 New Delhi: The office of the New Comptroller and Auditor General Shashikant Sharma has called off the audit of licences given to private land developers in Gurgaon, allowing breathing space to Sonia Gandhi's son-in-law businessman Robert Vadra and the Haryana chief minister Bhupinder Hooda.
Within a few days of the new CAG taking over, the Haryana government got relief from an audit being conducted by CAG under orders issued during the tenure of the previous CAG Vinod Rai.
The new CAG has clarified that he has not seen such a file nor approved any move to cancel such an audit. But a decision to change themes of the audit was taken at a lower level, keeping in view that there were already four topics on land and buildings for the current year audit.
The principal accountant general of Haryana was directed by CAG headquarters in Dehi on June 3 to immediately discontinue the audit being conducted on licences issued to private developers in Haryana, and instead, focus on procurement of pipes for the public health department and implementation of social welfare schemes.
The audit of questionable land deals in Haryana involving Robert Vadra began in March this year. In fact IAS officer Ashok Khemka had sought a CAG audit into grant of licences to develop private colonies to get to the bottom of the land scams in Haryana.
Anupam Gupta, advocate for Khemka says, the discontinuation of CAG audit of private developers will come as a huge relief to Haryana CM Bhupinder Hooda and his government.
Gupta said: "It is very unfortunate that the CAG, after ordering the audit, has stopped it. This raises many questions with Vadra's shadow looming large over this entire exercise. The CAG owes an explanation to the nation."