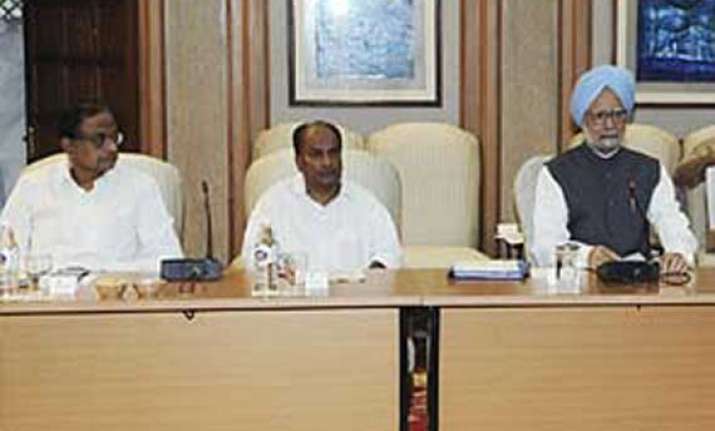 New Delhi:  The much-anticipated anti-graft ordinances being pushed by Rahul Gandhi were today put off by the Union Cabinet.
The Cabinet which met for nearly two hours decided to postpone the ordinances amid speculation that its special meeting could be held early next week on the issue.  There was, however, no official word on it by the government.
As soon as the Cabinet had taken up the packed agenda for the day, Cabinet Secretary Ajit Seth announced that items relating to the ordinances stand "postponed", sources said.
The sources said ordinances on Prevention of Corruption (Amendment) Bill and Right of Citizens for Time-Bound Delivery of Goods and Services and Redressal of their Grievances Bill - both dealing with corruption - were on the agenda.
These are among the anti-corruption bills being pushed by Rahul Gandhi to create a "framework" to fight graft.  These proposed legislations could not be passed during the extended Winter Session of Parliament due to disturbances.