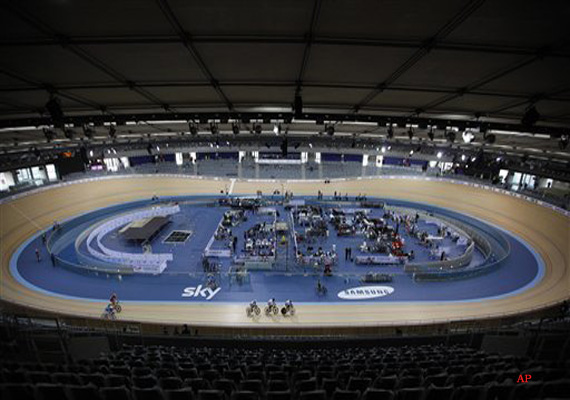 New Delhi, Feb 17 :  Preparing to host the Olympics in August, Britain is taking tips from India on security of venues based on its experience of Delhi Commonwealth Games (CWG) held in 2010.

Terming the upcoming event as a "big challenge" for England, Seamus Tucker, Deputy Director, Office for Security and Counter Terrorism, Britain, told PTI that they had a series of interaction with DRDO scientists to learn from their experience of holding an event-free Commonwealth Games. 

"DRDO had trained its scientists during the CWG and they had a very successful CWG. We are very fortunate to have talked to them during their visit to UK last year," he said. 
On nature of discussion they had with DRDO, he said, "They briefed us on the preparation done for CWG.

We listened very closely to the way India managed the event and we used some of their advice for our planning and exercises. We are very grateful for that."

Maintaining that there was no specific threat perception to the event, he said, "Nature of threat has changed in last 10 years.

We have not got any specific threat at the moment.  But we monitor that all the times with our partners and we will be prepared for whatever threat may emerge.

" W Selvamurthy, DRDO's Chief Controller, who led a delegation of scientists to Britain last year, said the British officials acknowledged the suggestions given by them as useful and discussed the technology used by Indian security agencies to prepare for any eventuality.

"British officials had shared their plans with us. They also shared the kind of things they have in their mind and they are planning. We gave our experience and certainly they have found those very useful which they acknowledged," he said.