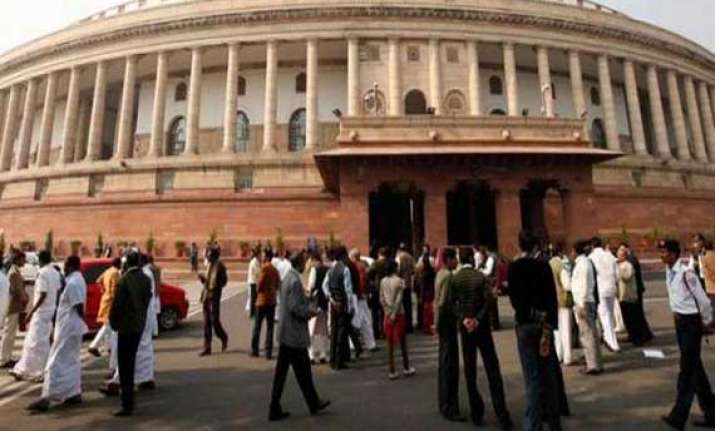 New Delhi: A brief session of Parliament is proposed to be convened early next month followed by a full budget session after some gap.
Sources said the Cabinet at its meeting tomorrow is expected to finalise the schedule for the session, the first after the Narendra Modi government has taken over.
The short session which is being considered for members to take oath following which there will be election of Speaker.
Names doing the round for the Speaker's post include BJP MP Sumitra Mahajan and Deputy Speaker in the last Lok Sabha Karia Munda.
Former Parliamentary Affairs Minister and senior Congress leader Kamal Nath will be the Protem Speaker, who will perform the duties of the office of the Speaker till the election of Speaker.
Nath, who was Minister for Urban Development and Parliamentary Affairs in the last government, won from his pocket-borough of Chhindwara in Madhya Pradesh for the ninth term.