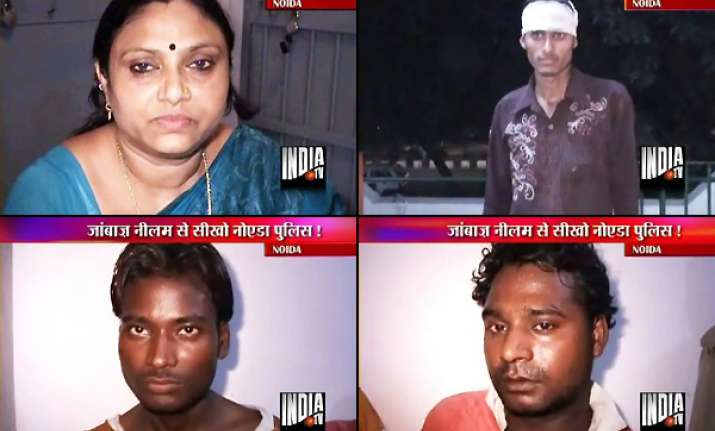 Noida, July 20: Neelam Romila Singh, a social worker from Kanpur, was on way from Meerut to Noida, on Tuesday evening, when she saw a man lying on the kerb bleeding.
 
Neelam stopped her Tavera near Srinivas, the injured man, who told her that he was robbed and later stabbed by two men.
 
Neelam, along with her 17-year-old son, raced her Tavera  to stop the two fleeing robbers. She jumped from the vehicle and caught hold of one, while the other ran away. The other robber was later nabbed by police and brought to Sector 58 police station.
 
The robbers had looted Rs 4,000 cash and cellphone from Srinivas, police said.