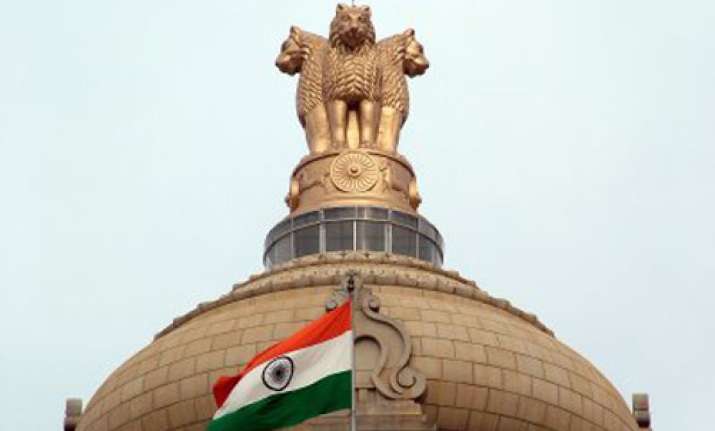 Mumbai, Feb 21 : The Bombay High Court was turned into a virtual fortress as the verdict was given out confirming the death sentence given to Pakistani terrorist Ajmal Kasab. There was unprecedented security cover on Monday  around the High Court.
In October last year, the high court  had issued a circular barring the entry of the public into the high court. Courtroom number 49 on the second floor where the division bench of justice Ranjana Desai and justice RV More heard the appeal and the prosecution's argument in favour of the death sentence, had additional security and no one, except those concerned with the case, was allowed access to the courtroom. Journalists, lawyers and court staff were not allowed to carry mobile phones into the courtroom. Lawyers were told to meet their clients outside the court premises unless they were required to be present in court.
Litigants and lawyers' clerks were given entry passes that had details such as the pass-holder's name, age, sex, mobile phone number, purpose of visit and case number. They even have to furnish the name and telephone number of the advocate representing them. No one was allowed to stay back on the high court premises after 5.20pm during the three-month-long hearing from October  till January. The prosecution had placed its case from October 18 and the hearing was completed on January 17.
The Mumbai police had deployed commandos from the Quick Response Team outside the court apart from 100 armed constables inside. Parking vehicles outside the court was prohibited and vehicles passing on the road outside were checked. Those entering the court had to pass through metal detectors, were frisked and their bags were scanned.
Closed circuit television cameras were installed in the corridors and were monitored by the police from the outpost on the premises. All these measures were in place on Monday. Journalists were issued special passes to attend the hearing.