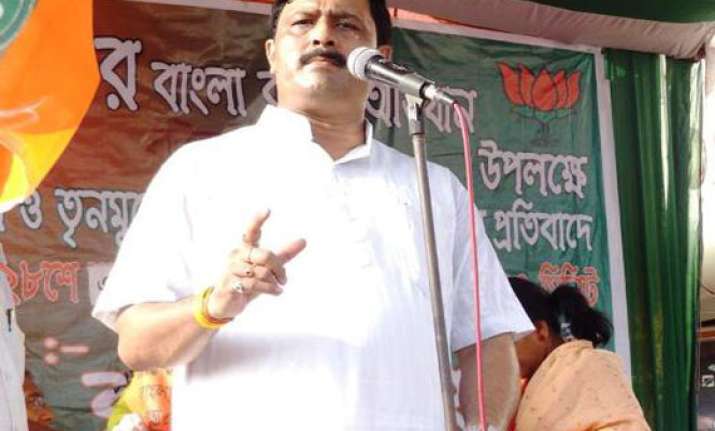 Kolkata: Mocking Trinamool Congress's spectacular performance in the Lok Sabha polls as "good for nothing", BJP state president Rahul Sinha today said they would have done better if the Election Commission had been active in containing the terror tactics of Trinamool.
"The Trinamool has won many seats but still they are not happy as they can't play a decisive role in the formation of next government. Before elections they had boasted they will be in control of the next government, but everything has gone in vain," Sinha said.
Sinha also made caustic comments regarding TMC candidate Subrata Bakshi's "drubbing" in Bhawanipore assembly segment, from where Mamata is an MLA.
"Nitish Kumar has resigned taking moral responsibility. Tarun Gogoi has said (he) will resign owning moral responsibility. The TMC has got a drubbing in Bhawanipore assesmbly segment from where the CM is an MLA. (Now) Let's see what she does after her party trails in her assembly segement," Sinha said.