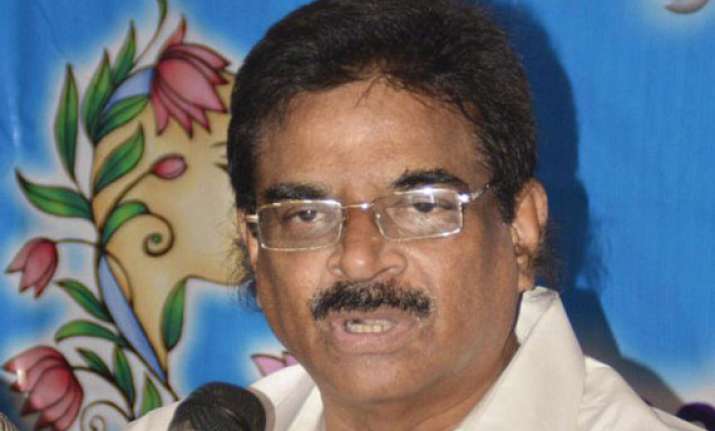 Vijayawada: The BJP is considering becoming a part of the Telugu Desam Party (TDP) government in Seemandhra, party's state President K Hari Babu said here today.
"However, the final decision on the issue will be taken by the BJP's central leadership," he told reporters here today.
Hari Babu, who arrived here after formation of the NDA government in Delhi, said that Telangana Rashtra Samiti (TRS) leaders should not to create obstacles in Polavaram irrigation project since it would be a "national project".
He said that a committee has been constituted to study the issue of setting up a new capital for Seemandhra, which would submit a report. The state government's views on the issue would also to be considered, he said.
He also opined that for administrative reasons, the existing 13 districts of Seemandhra should be divided into 25 districts.