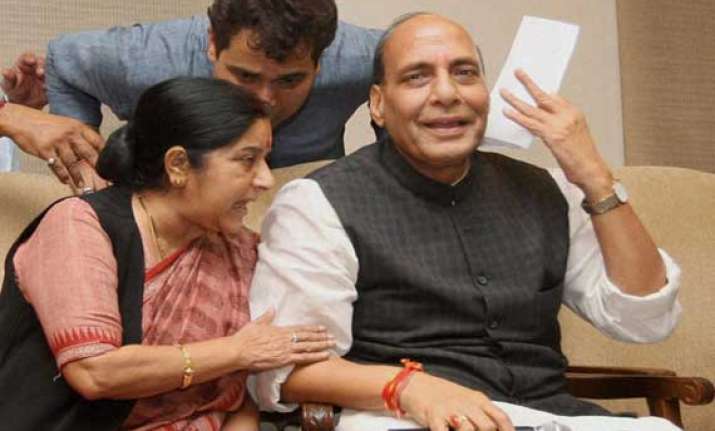 New Delhi: The BJP is trying to pull out all stops this time to garner women's votes in the forthcoming Lok Sabha elections.
Sources said, the party is going to field four women as candidates from Delhi, which has 7 LS seats.
Sarita Chaudhary is tipped to be BJP candidate from South Delhi. She is currently the mayor of South Delhi Municipal Corporation and has been councillor twice.
Party spokesperson Nirmala Sitharaman may be fielded from New Delhi. Sitharaman was also member of National Commission for Women from 2003 to 2005.
Anita Arya, former Mayor of Delhi, will be fielded from North West Delhi, while Vani Tripathi, an actress and BJP national secretary is tipped to be BJP candidate from North East Delhi.
Another BJP spokesperson Meenakshi Lekhi and former Janata Party chief Dr Subramanian Swamy are also strong contenders for tickets from Delhi.
The sudden swing towards women is being attributed to BJP's wariness towards Aam Aadmi Party, which had been spreading its base among women.
BJP state chief Vijender Gupta may be fielded from Chandni Chowk against Kapil Sibal, while Art of Living's Mahesh Giri is being considered for East Delhi.