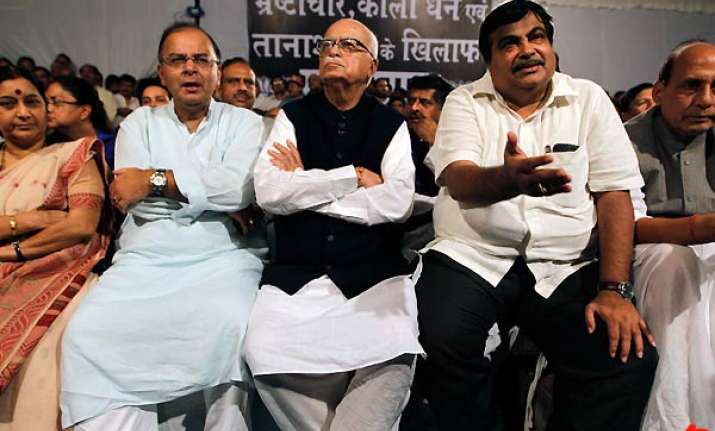 New Delhi, Jun 5 :
BJP today launched a nation-wide 24-hour-long agitation against police crackdown on Ramdev supporters and corruption even as it asked the government to bring back black money parked abroad.
Several BJP leaders led by party president Nitin Gadkari and Parliamentary Party Chairman L K Advani reached Rajghat amid a massive police bandobast to launch the 'satyagraha'.
The decision to hold the agitation was taken at a meeting of the BJP's national office-bearers here.
"The agitation is against the atrocities committed against Ramdev and his supporters and against corruption. We had been raising the issue of bringing back black money. Now we want an affirmative action," BJP leader Ananth Kumar told reporters.
He dubbed the crackdown as an effort of the government to hide its "misdeeds" on corruption.
At Rajghat, several party leaders launched an attack on the UPA government, accusing it of violating democratic norms in breaking the yoga guru's fast.
They equated last night's police action with Jallianwala Bagh incident in which several unarmed people were killed in firing.
Terming the police action on "peaceful and unarmed" people at Baba Ramdev's hunger strike venue as a "shameful" chapter in India's democracy, BJP earlier today accused Prime Minister Manmohan Singh and Congress chief Sonia Gandhi of ordering the crackdown. PTI