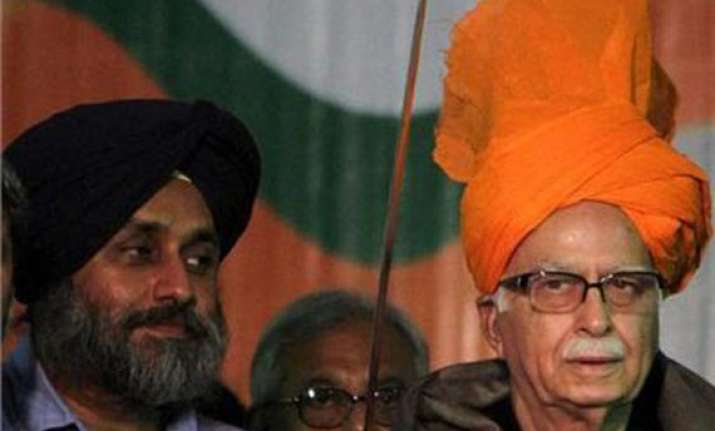 Pathankot (Punjab), Nov 16: BJP leader L K Advani on Tuesday said his party has effectively put the UPA government in the dock as far as corruption and black money issues are concerned, but the Centre had not initiated any discussion in Parliament on black money.

"Our party took the initiative on inflation and corruption in both Houses of Parliament and I am glad the rest of Opposition also supported us in both the issues. We have been able to effectively put the government in the dock. There has, however, been no discussion in Parliament on the subject of black money," Advani said.

"In some odd statement or the other, the Finance Minister or the Prime Minister may have mentioned it but there has been no discussion," Advani said at a rally here.

Advani also said there have been reports that the I-T department had been issued instructions to conduct enquiries quietly in cases were money was found stashed abroad. 

"There is no need to conduct these enquiries quietly. If people have deposited money legally than there is no problem. But if deposits have been made in violation of FEMA and FERA laws, then those names should be exposed," he said. 

Meanwhile, there were some sloganeering by Akali Dal (Amritsar) activists against Advani when he entered the Golden Temple this morning.

The BJP leader, however, did not make any mention of the protests in his speech.

Advani also thanked party ally Shiromani Akali Dal (Badal) for lending supportive to his Jan Chetna Yatra. 

Akali Dal MP and wife of Punjab Deputy Chief Minister Sukhbir Badal, Harsimrat Kaur had welcomed Advani when his rath entered Punjab, while Chief Minister Parkash Singh Badal joined him in his Ludhiana meeting.

Sukhbir Singh Badal joined Advani in his last rally in Pathankot. BJP's Arun Jaitley also attended the rally.

Both the leaders spoke on issues related to corruption. 

Yesteryear filmstar Vinod Khanna, who is an ex-MP from Gurdaspur Lok Sabha seat under which Pathankot falls, also attended the rally.