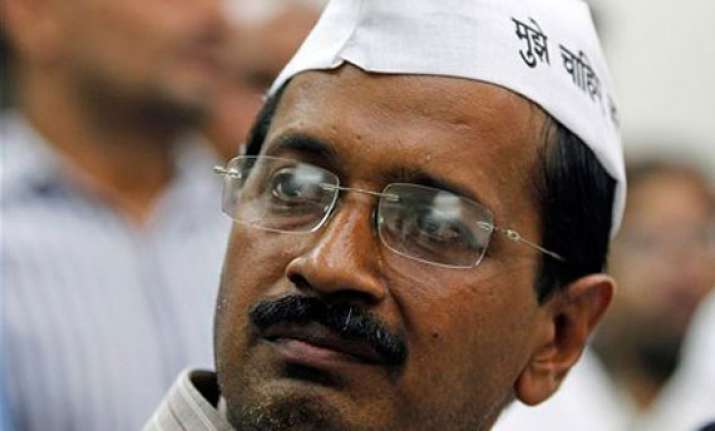 Varanasi:  Aam Aadmi Party leader Arvind Kejriwal, who is contesting Lok Sabha polls against Narendra Modi from Varanasi, yesterday said BJP was behind all the attacks on him in the recent time.
BJP had been behind all the slaps and punches, including a stone-pelting incident day before yesterday, claimed Kejriwal at several public meetings he held yesterday.  Trying to woo Muslim voters, Kejriwal mostly spoke about Muzaffarnagar riots during the meetings he held in several areas dominated by the community.
While addressing nearly more than 1,500 Muslims, including weavers, in the Jaitpura locality, Kejriwal attacked the ruling Samajwadi Party in the state over corruption.  
'Weavers have to pay a bribe of Rs 100 to get their weaver credit card and also for other things,' he alleged.  'In nearly all government offices, common people have to pay bribes to get their works done. These government offices do not even spare a person after his death. Bribe is sought even for the issue of death certificates,' he said.  
Attacking his rival Narendra Modi, Kejriwal said the Gujarat CM would be defeated in the elections.  Accusing BJP of using black money for campaigning, Kejriwal said, 'Black money of around Rs 10,000 crore has been spent on publicity for Modi and BJP.'
He also hit out at Congress for spending 'huge amount' on its publicity for the polls.
Earlier, while holding 'chaupals' (public meetings) in villages here, Kejriwal said it was his mistake that he did not consult the people before quitting as the Delhi Chief Minister in just 49 days.