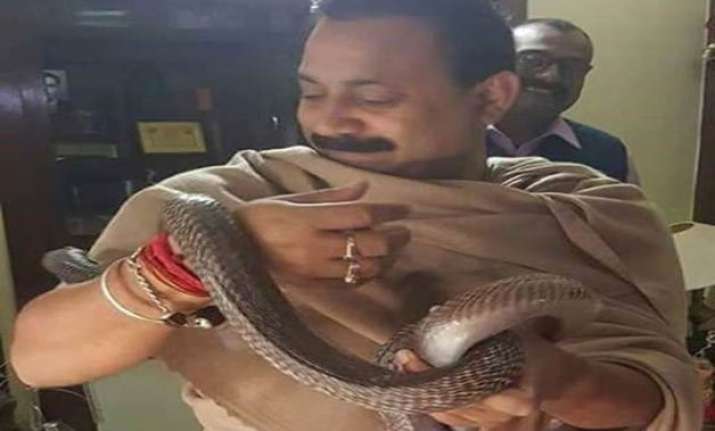 Bihar : Photos of recently appointed Bihar Education and IT minister in the Chief Minister Nitish Kumar's cabinet, holding a snake in his hands recently went viral on the internet. The minister has been seen smiling in the photographs with the snake wrapped in his hands.
Soon after the photograph went viral in the social networking website, there was a voice of disapproval by the Grand Alliance partners.
JD(U) spokesperson K C Tyagi  also reacted to these photos by saying "There can be no place for superstition in a scientific society,"
RJD spokesperson Manoj Jha also echoed: "People in public life should set examples of scientific temperament and shun archaic practices."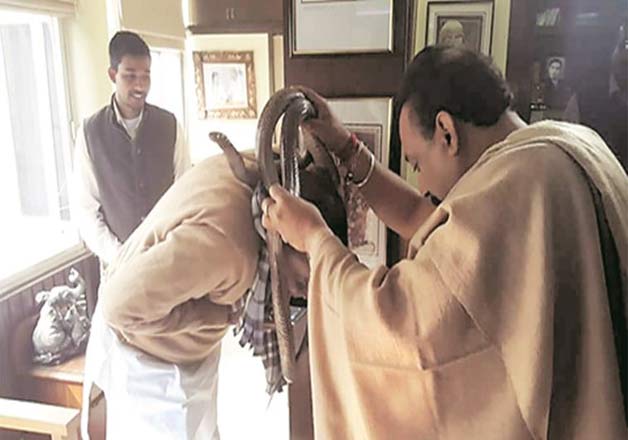 Taking a swipe at education minister state president of Bharatiya Janata Party (BJP) Mangal Pandey said that the Jungle Raj in Bihar has started and this is just an example.
Choudhary , however dismissed the allegations saying,  "I am against superstition. These are old pictures... Snake charmers had come to entertain children. They put the snakes in my hands."
But it is reported that these photos were clicked on January 15, on the auspicious occasion of Makar Sankranti. The snake charmers went to meet the minister, after which he held the snake in it arms.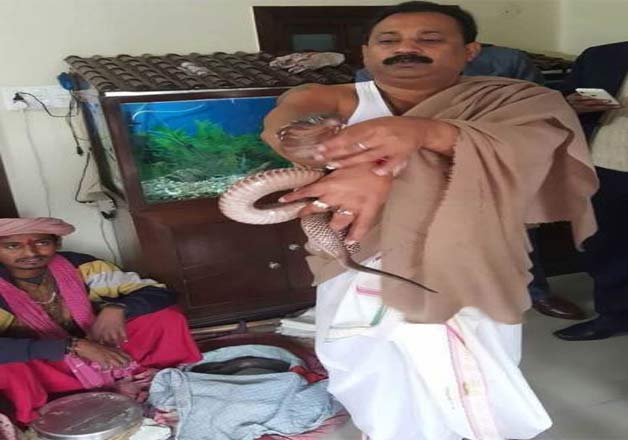 In the first photo the minister held the snake in his hand, while in the second photo he is seen putting the snake in someone's neck. 
The supporters of Chaudhary clicked the photograph and posted in social networking website.