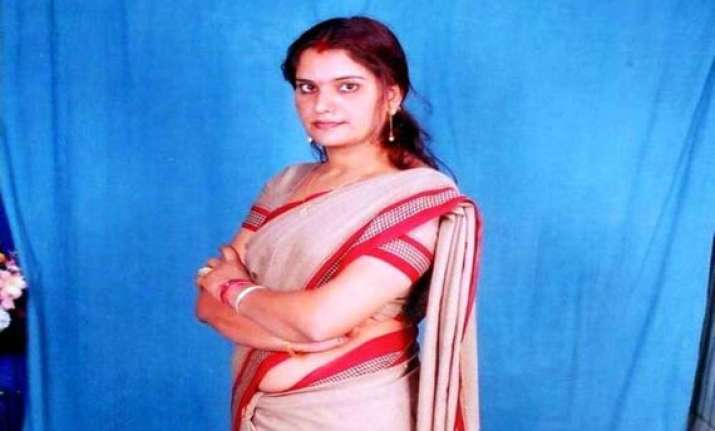 Jaipur, Nov 17: The CBI probe so far has revealed that auxilliary midwife nurse Bhanwari Devi had close links with at least 17 influential people, some of them serving bureaucrats in Rajasthan. Bhanwari knew these people personally, reports the Mumbai newspaper DNA.

CBI got to know this this after it stumbled upon a cache of videotapes, which allegedly have recordings of "private moments" these influential people shared with Bhanwari Devi and other unidentified girls.

After its latest recovery of videotapes, CBI believes that the missing nurse had a habit of keeping recordings of her encounters with different people to allegedly employ them as a bargaining chip for extortion.

CBI has been collecting evidences and statements of people associated with the nurse to understand the circumstances in which Bhanwari disappeared.

According to unconfirmed reports, the persons who allegedly got involved with Bhanwari Devi mostly belonged to Jodhpur or Ajmer or were summoned for work in these areas.
Bhanwari Devi, who lived in Jodhpur, went missing on September 1 and in spite of all efforts of the government, the police and the CBI, she has not been found alive, yet.

After the recovery of these videotapes the CBI has intensified its hunt for fugitive Sahi Ram, a former district council deputy chairman, who is a co-accused in the abduction and disappearance of the nurse.

If sources are to be believed, Sahi Ram happens to be the only link between the accused held in the case and those who masterminded her abduction.
The CBI, which has been unable to find Bhanwari or whatever is left of her, is expecting Sahi Ram to fill in the missing links in the nurse's abduction.

"The three accused who have been arrested in the case have claimed ignorance over Bhanwari's disappearance; they were probably hired by Sahi Ram possibly on instructions from a victim .