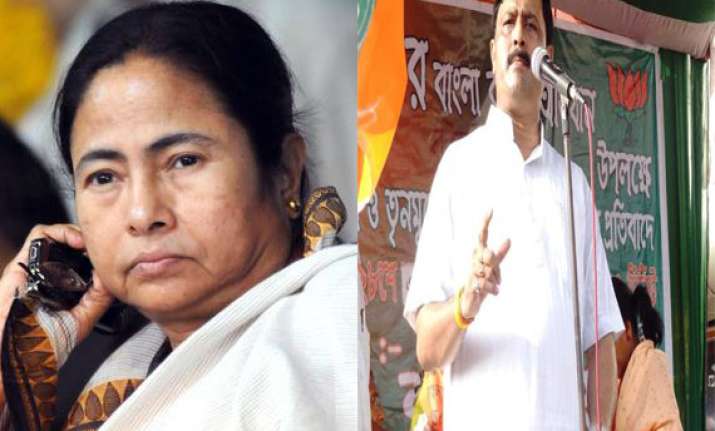 Kolkata: The BJP today said that it would have been better for West Bengal Chief Minister Mamata Banerjee to have attended the swearing-in ceremony of Narendra Modi as Prime Minister, but welcomed sending representatives.  "I think the Chief Minister doesn't have the courage to face Modi after the kind of words she used against him. But better late than never, at least she is sending her emissaries. It is good for the state," BJP state president Rahul Sinha said.
Sinha said it would have been much better for the sake of courtesy for Banerjee to have attended the swearing-in, as she, being a chief minister, would not be able to avoid the PM for long.
Sinha, along with 15 other state BJP leaders, would attend Modi's swearing in ceremony, he said.  Sinha also claimed that Left and TMC workers have started joining BJP as they felt that it was the real alternative in the state.
Asked whether the BJP would have a screening process for new entrants, Sinha said, "Yes there will be a screening process. Those who are joining now are sufferers. They are victims of violence perpetuated by Trinamool Congress."
The BJP, which has put up a stellar performance in the just concluded Lok Sabha polls in the state, to chalk out a plan of action for the 2016 Assembly polls, is organising a brainstorming session on May 30 and June 7-8.