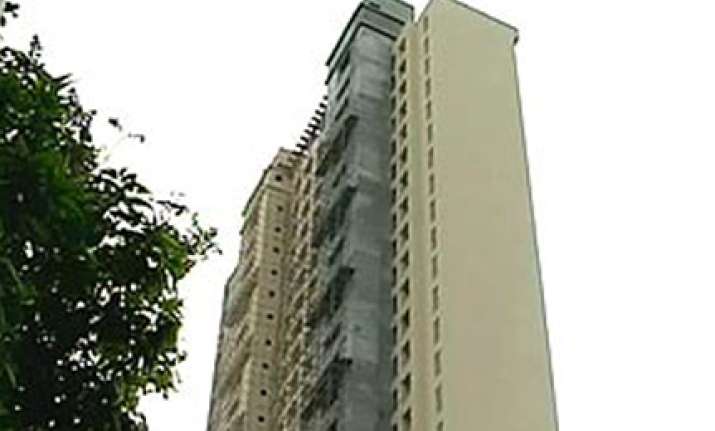 Mumbai, Oct 31 (PTI) The Brihanmumbai Electric Supply and Transport has issued a notice to the controversial Adarsh Co-operative Housing Society in Colaba, asking it to produce an Occupational Certificate within 24 hours or have its electricity supply disconnected.
"We have issued a notice to Adarsh Society asking them to submit an OC within 24 hours. If they fail to do so we will cut electricity supply of the society," BEST Chairman Sanjay Potnis told PTI.
Brihanmumbai Electric Supply and Transport (BEST) is in charge of supplying electricity in some parts of Mumbai, including Colaba.
Meanwhile, the Hydraulic Department of the Brihanmumbai Municipal Corporation (BMC) said it would take a decision on continuing water supply to the building only after receiving a communication from the Mumbai Metropolitan Region Development Authority (MMRDA), that its OC has been revoked.
'We had given water connection to the building only after the MMRDA had given the OC. We are yet to receive written letter from MMRDA that the OC has been revoked. Accordingly, we will take action," a civic official from the department said on condition of anonymity.
Maharashtra Chief Minister Ashok Chavan had on Friday directed the MMRDA to revoke the OC of the building.