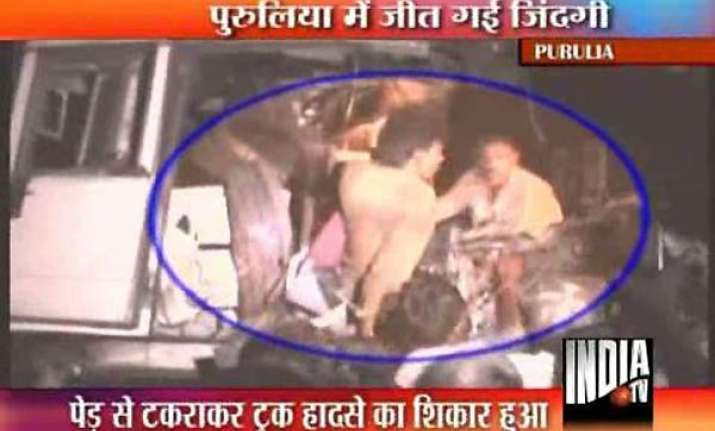 Purulia, West Bengal, Aug 10: A truck driver  was stuck in his cabin, after the vehicle hit a tree on National Highway 32 in Purulia district on Tuesday evening.

The truck  was loaded with pipes and the driver somehow lost control and dashed against a roadside tree, reports India TV reporter Amjad Kazi.

Local residents and police carried out a two-hour-long operation with the help of a crane to successfully rescue the driver.  The driver has suffered fracture in both his legs and has been admitted to a local hospital.