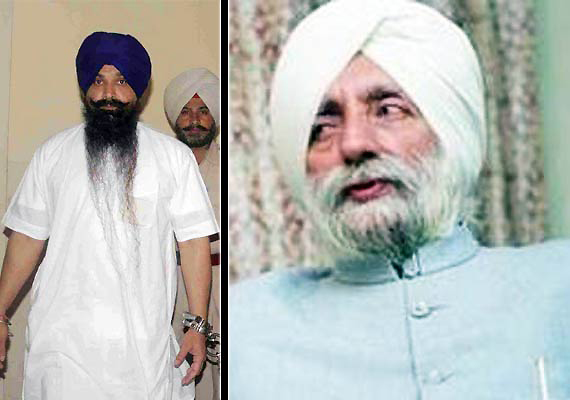 Chandigarh, Mar 25: The family of slain Punjab chief minister Beant Singh today favored clemency for Balwant Singh Rajoana who is on death row for the 1995 killing of the Congress leader.
"To maintain peace and to end the vicious cycle of bitterness, Rajoana's death sentence should be commuted," said Gurkanwal Kaur, a former minister and daughter of Beant Singh.  She said it was her personal opinion that Rajoana "should be pardoned on humanitarian grounds. It will be a very good thing".

Beant's grandson and Congress MLA Gurkirat Singh Kotli had said that "the family has no objection to Rajoana being granted clemency".

"Our concern is that the hard-earned peace in Punjab should not be disturbed," he had said.  Punjab Pradesh Congress Committee President Amarinder Singh appreciated and endorsed the stand taken by Beant's family.

"Sardar Beant Singh gave his life for peace in Punjab and the members of his family today are united in their belief that peace must be maintained in the state at all costs," he said.

Rajoana is scheduled to be hanged in Patiala Central Jail on March 31.

On August 31, 1995 as Beant Singh stepped out of his office at the high-security Punjab civil secretariat in Chandigarh, a suicide bomber, Dilawar Singh, blew himself up, killing the then Chief Minister.

Rajoana was the second human bomb to be used in case Dilawar had failed in his mission.