Follow us on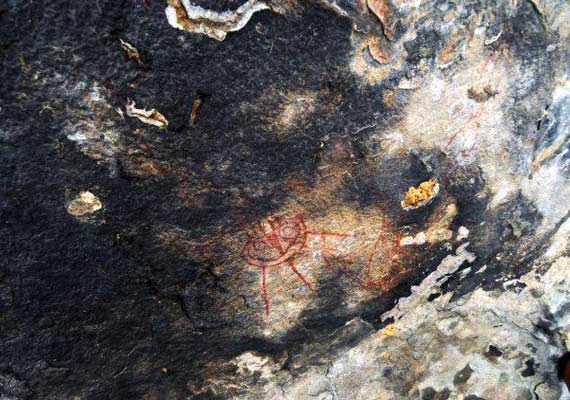 New Delhi: Archaeologists in India have found stunning cave paintings showing that ancient human beings were aware of the possibility that they were not alone in the universe.
In a stunning new report, released by The Times of India, archaeologist J.R. Bhagat discusses the incredible find in the Charama region near Chhatisgarh, specifically located in the Kanker region near Bastar.
These cave painting depict what can only be described as large, extra-terrestrial humanoid beings descending from the sky in round objects, and interacting with smaller individuals – presumably, humans.
According to archaeologist JR Bhagat, these paintings have depicted aliens like those shown in Hollywood and Bollywood flicks. Located about 130km from Raipur, the caves come under village Chandeli and Gotitola.
There are several beliefs among locals in these villages. While few worship the paintings, others narrate stories they have heard from ancestors about "rohela people" — the small sized ones — who used to land from sky in a round shaped flying object and take away one or two persons of village who never returned.
Regardless of if that's true, the cave paintings in northern India have provoked enough reaction for NASA and the ISRO to potentially get involved; both organizations have been contacted to help look into the paintings, which have already been dated at roughly 10,000 years old.
Bhagat goes on to elaborate on the fact that it is a co-incidence that such ancient images appear to have sharp resemblance to UFOs shown in alien movies.
"The fan-like antenna and three legs of vehicle's stand clearly show a similarity to UFO type craft," he said.
Other archaeologists would also be consulted for further verification.
It's practically impossible to ever know if extra-terrestrial life has ever visited the Earth in the past, but scientists at NASA are certain that contact will be made in the future.
IMAGE COURTESY: TOI