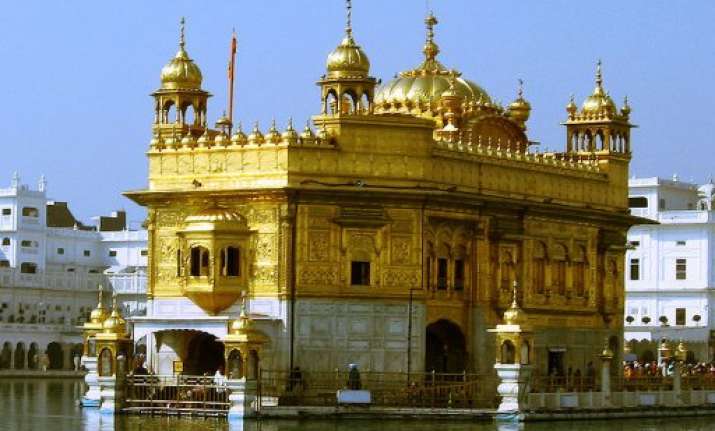 Amritsar: Punjab Chief Minister Parkash Singh Badal today dedicated the 'Golden Temple Entrance Plaza' to people in a simple ceremony here.
Deputy Chief Minister Sukhbir Singh Badal and Union Food Processing Minister Harsimrat Kaur Badal also accompanied him.
The Chief Minister while addressing a gathering, termed the 'Golden Temple Entrance Plaza' as an architectural marvel which was humble tribute by the state government to add to zing of the Sri Harmandir Sahib.
He said The project was constructed at a cost of Rs 130 crore.
The Chief Minister expressed hope that the Union government would soon start the work on making the holy city Amritsar into a 'smart city'.
The 'smart city' project was in pipeline and the necessary planning regarding it was being done by the Union government, Badal said.