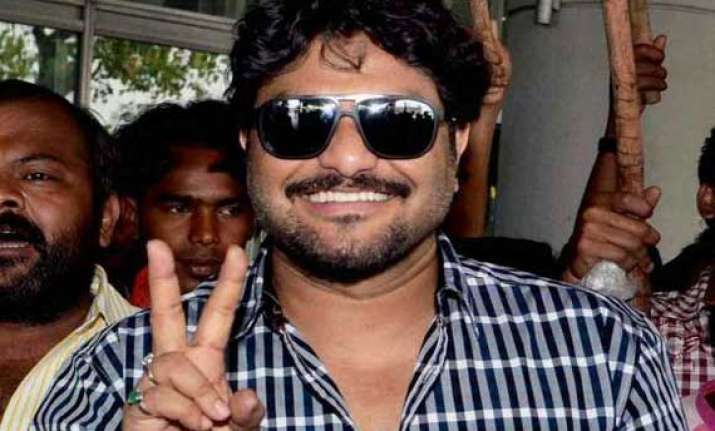 Raniganj: School children of JK Nagar of this coal town have filed a diary with the police saying their 'Babul Supriyo Uncle', the Asansol BJP MP and Bollywood singer, has gone 'missing' since the election last month.
The children, who are students of different schools of the area, filed the diary in English with Nimcha police outpost here yesterday morning and even put their signatures in English and Hindi in the complaint.
In their diary, the children said 'Babul Supriyo Uncle' had promised them before the election that he would be with the people and sing with them but he has gone 'missing'.
They were accompanied by some of their guardians, who are known to be Trinamool Congress (TMC) members and workers of the area.
Burdwan district industrial area BJP president Nirmal Karmakar blamed TMC of being behind the filing of this diary. "TMC earlier used to criticise CPI-M for using children for political purposes and now it is doing the same... This is despicable and dirty politics."
TMC, he said, had filed cases against Babul Supriyo before the polls, even one under the Arms Act but all were proved false. When contacted, the MP said over phone from Delhi that this was being 'masterminded' by TMC.
"I want to tell my friends and followers that I have not gone missing. I am very much in Delhi and will go to Asansol on June 26. I have submitted a project to solve the water problem in the industrial area and will work for its early solution."
TMC Asansol MLA Tapas Bandopadhyay said he did not understand why his party was blamed for the incident. He, instead said, "BJP is doing this with the aim to make itself popular."