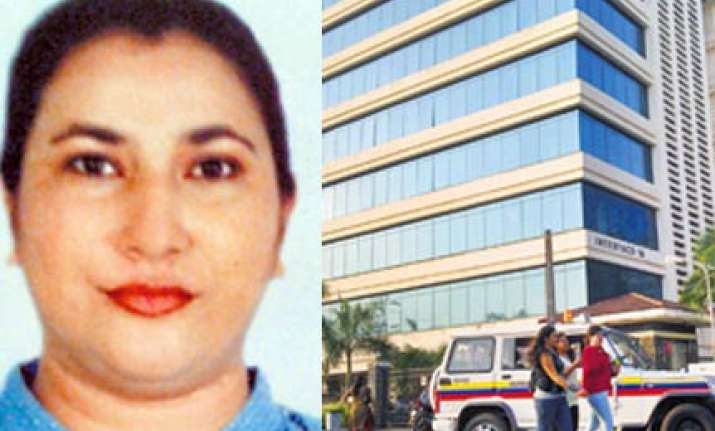 Mumbai police investigating the death of  a jobless woman, who jumped from a multistoreyed building in Malad  has revealed that the woman was depressed because she was unable to get a visa to join her husband in Australia, reports Mid Day.
39-year-old Malad resident, Camilee Fernandes, was found in the compound of Interface-16 building in Chincholi Bunder, Malad, where she had gone looking for a job in a call centre.
"Camilee was depressed because she could not get a visa for Australia where her husband was. Nor could she get a job of her choice here," said Inspector Arun Waljhade of Bangurnagar police station. "No suicide note has been found."
Her mother, Joyce, learnt about the suicide from the police. "Yesterday, she left home around 9 am to meet a friend in Malad.
I have no clue what happened after that," said Joyce. "She was career-oriented and wanted to become rich."
The police said that when Camilee entered the building in Malad, she told the security guards that she was scheduled to attend an interview at a call centre.
"She went to the call centre's office where she was told that there was no vacancy. She left her handbag in the office and went to the terrace and leapt off," said Waljhade.
"We established her identity from a card found in her bag."
Camilee was declared 'brought dead' at Bhagwati Hospital, Borivli, where a post-mortem has been conducted and its report awaited.
"In January this year, Camilee married Australia-based Oswald Fernandes (73) at a church in Malwani. They met via the Internet, and as per plan, she had joined her husband in Australia," said Joyce.
She returned to India and was awaiting her visa to join her husband again. Camilee has two brothers who are settled abroad.