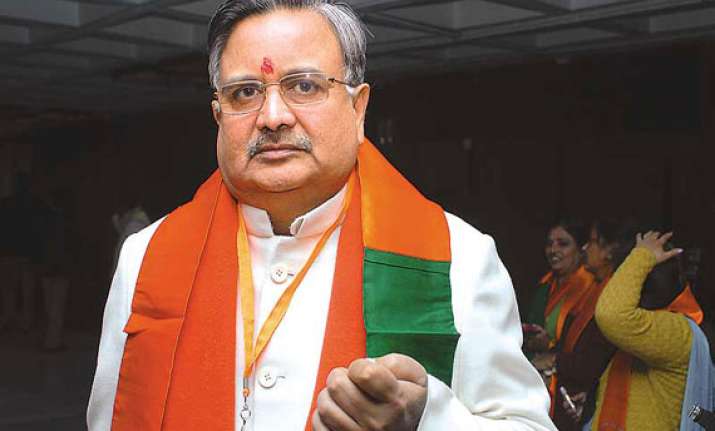 Raipur: Condemning the two attacks by Maoists in which 14 persons including CRPF jawans and polling officials were killed this morning, Chhattisgarh Chief Minister Raman Singh said here the ultras were frustrated by the large voter turnout in Bastar region two days ago. The attacks once again revealed their brutal and inhuman face, he said.
Despite the Naxals' appeal to boycott, people of Bastar voted in large numbers on April 10 Lok Sabha election and showed their faith in the democracy, Singh said.
Naxals were frustrated by this and feared that they were losing their foothold in the region, he claimed. The Chief Minister said polling personnel and security forces were returning after discharging election-related work which was "a national duty". The attack on them showed that Naxals were the biggest enemies of our democracy, he said.